Website are unfortunately only in finnish at this moment. 
Tourism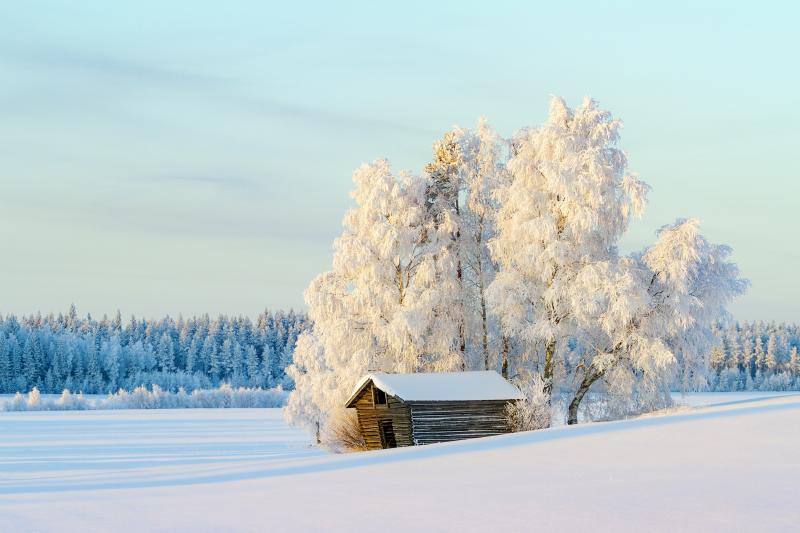 Accommodation, festive services and recreation in our town are provided by:
Haapakannel Hotel
It is situated in the very center of Haapavesi. It is a small town hotel with cozy furnishings and good atmosphere providing great conditions for accommodation and rest of tourists. We try to organize services according to individual wishes of our guests.
Warm and cozy rooms will give you a feeling of calm and peace. Comfortable beds will immerse you in golden slumbers and restore your forces after long travels or a wild party. Waking up fully rested in good spirits, you can enjoy a Scandinavian breakfast in our restaurant.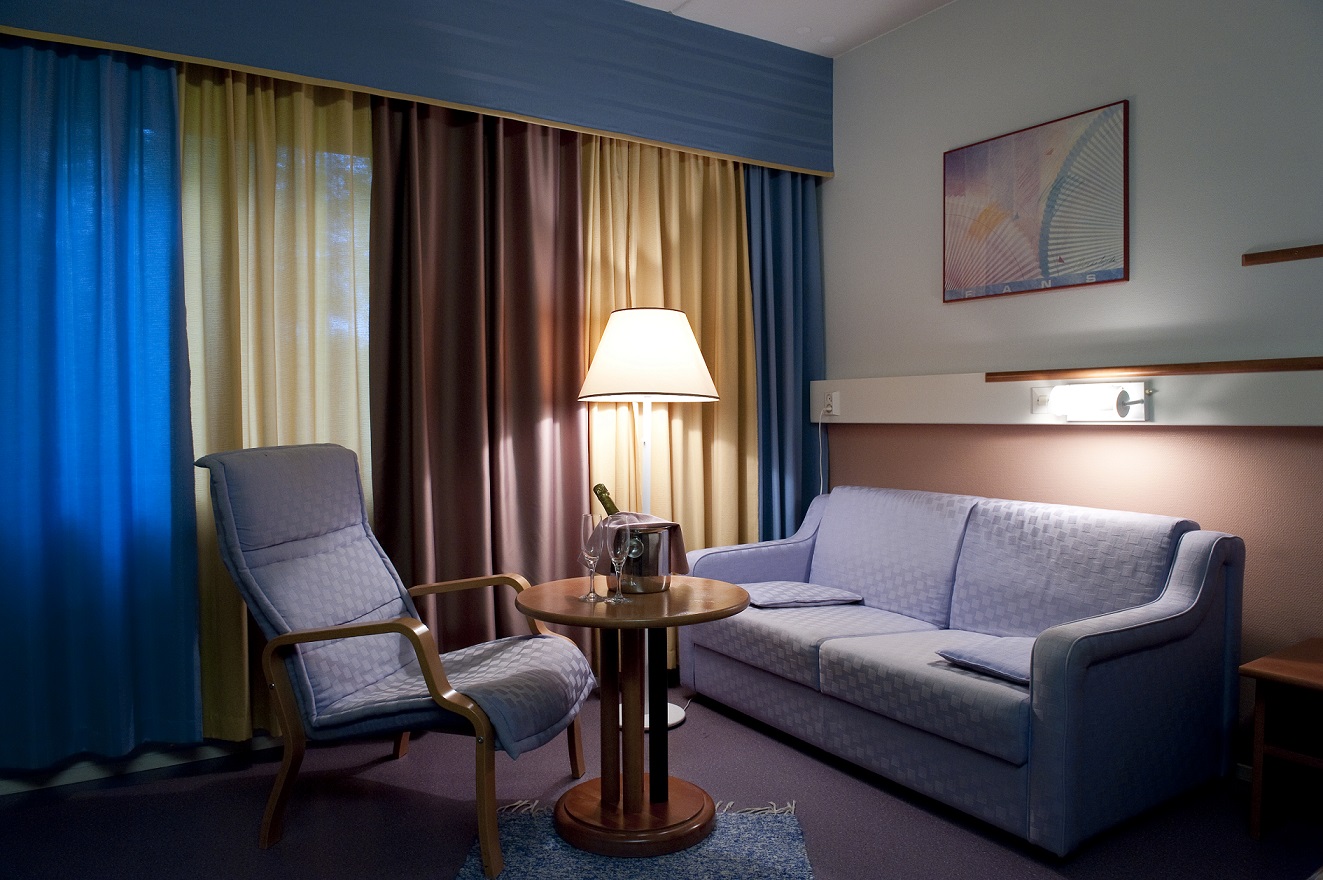 The hotel restaurant offers:
buffet table during lunchtime on weekdays from 10.00 to 14.00

A la Carte menu

Custom banquets and events by customer order
Rooms:
• 26 double rooms
• Additional beds can be placed in seven rooms
• All rooms equipped with a TV set, radio, telephone, bathroom, Wi-Fi
• Some rooms have a mini-bar
The hotel provides opportunities for conferences, seminars and meetings.
A comfortable hall with a fireplace in the sauna section provides functional and modern environment for conferences and business meetings.
At your service:
«Fireplace Hall» for 10 persons
Conference halls for 24 and 35 persons.
A hall for 70 persons.
All offices and conference halls have the necessary equipment - Wi-Fi, projector, flipchart, etc.
Call and make a reservation at the Haapakannel Hotel:
Address: Vanhatie 47, 86600 Haapavesi
tel. +358 8 452370
http://www.haapakannel.com/varaukset.htm
Tourist recreation base Villa Korkatti
Villa Korkatti is situated in a quiet and cozy place eight kilometers from Haapavesi. Tourist can enjoy accommodation with a tasty Scandinavian breakfast, 5 rooms of different sizes for one, two, three and four people. All in all, there are 16 beds, additional beds can be provided if necessary. Bike rental also available.
Traditional Finnish sauna - 80 €/night
Sauna and Ofuro barrel tub - 200 €/night
Other types of activities, such as archery, axe tossing
Room prices:
single- 60€/night
Double - 80€/night
Triple - 110€/night
QUAD - 130€/night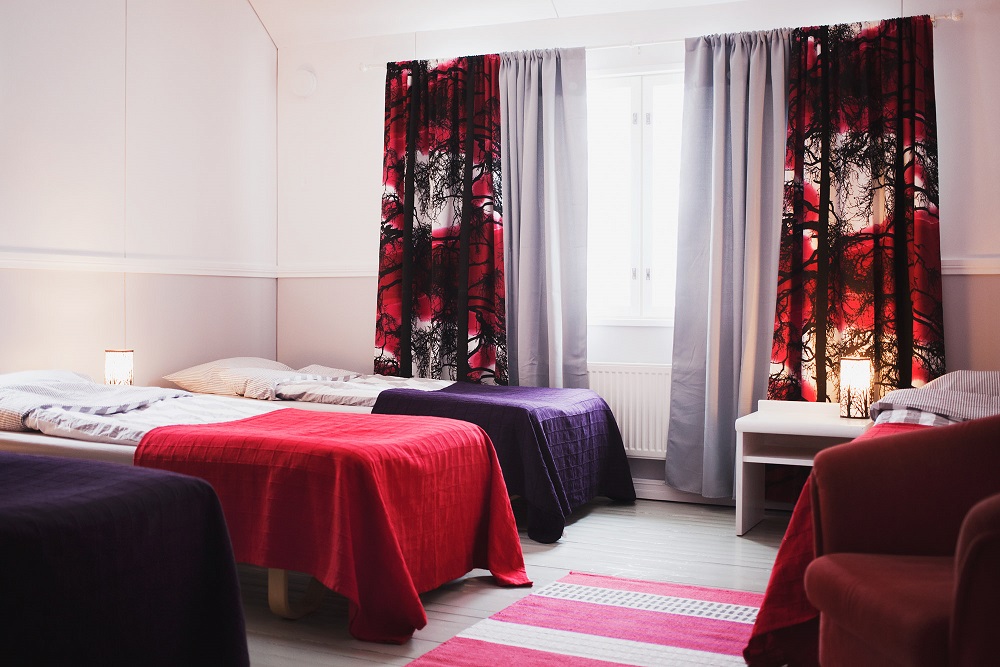 The villa provides great opportunities for corporate parties accommodating groups up to 20 people.
The price includes breakfast, bed linen, towels, free Wi-Fi and sauna. Besides, guests can use a well-equipped kitchen (coffee maker, fridge, dishes, dishwasher, microwave, etc.). In winter time guests can use timers for heating their vehicles.
At the Korkati Villa you can enjoy the nature of Finland. The choice of this place is explained by pristine nature, long distance from settlements, beauty of lakes, rivers and forests, which is the main condition for solitaire ecological recreation.
The Korkatti Mount (height 186, 6 meters) and a trail route are about three kilometers away from the villa. Here you can see impressive landscapes and diversity of wild nature! A forest hut for skiers and city skiing trails are situated just a few hundred meters from the villa. Villa Korkati can also offer services in organizing different holidays, corporate parties, banquets, weddings, Christmas parties, etc.
We suggest spending your time usefully and comfortably. You can rent skis, snowshoes, bicycles and other sporting equipment; there is archery, paintball, axe tossing, outdoor cooking, guided historical excursions, as well as leisure programs of customers' choice.
In the picturesque garden of the villa our guests can enjoy a wood-heated sauna with Ofuro barrel tub, a gazebo with a barbeque, and old traditional Finnish swings.
Visiting Villa Korkatti guarantees unification with nature, silence and peace of mind.
Contact information:
Address: Villa Korkatti
Pulkkilantie 810, 86600 Haapavesi
e-mail: info@villakorkatti.fi
puh. +35844 545 1600, +35844 266 2434
Kylpylasaari Travelling
is situated in a picturesque place on a lakeshore.
Tourists can enjoy terraced cottages with a great view of the lake, trailer and caravan parking lots. Nice landscapes of Finnish nature, resting on the shore, swimming, various nutritious food, ice cream for any taste – what can be better for travelers by car, caravan or trailer?.
Some cottages have a sauna, TV and full kitchen. There are also small 3-person houses without conveniences. On the territory of the camping site there are volleyball grounds, children's playground, as well as a wood-heated sauna to order and other conveniences for tourists – showers, toilets, and a summer kitchen. A cafe-restaurant is located at a beautiful place near the lake.
In summer there is an ice cream parlor on the camping grounds. There is a great variety of Finnish ice cream for any taste.
Restaurants and shops are situated 500 meters from the camping; just 7 minutes walk to the center of Haapavesi.
Accommodation prices:
Cottage for 6 persons - 130€ (comfortable, fully equipped)
Cottage for 4 persons - 65€ (kitchen, fridge, common shower and toilet on the camping grounds)
Guest house for 3 persons without conveniences- 50€
Tent pitch - 20€ /day
Trailer/caravan parking spot - 30€/day
The cost of all accommodation at Kylpyläsaari Camping includes visits to the swimming pool and gym.
Address: Kylpyläsaaren Matkailu - Kylpyläsaari Travelling
Nivalantie 61
86600 Haapavesi, Suomi
Contact us:
+358 40 5959 701
Info@kylpylasaarenmatkailu.fi
+358 44 266 2434 / Joni
+358 44 545 1600 / Päivi
Pekka's Estate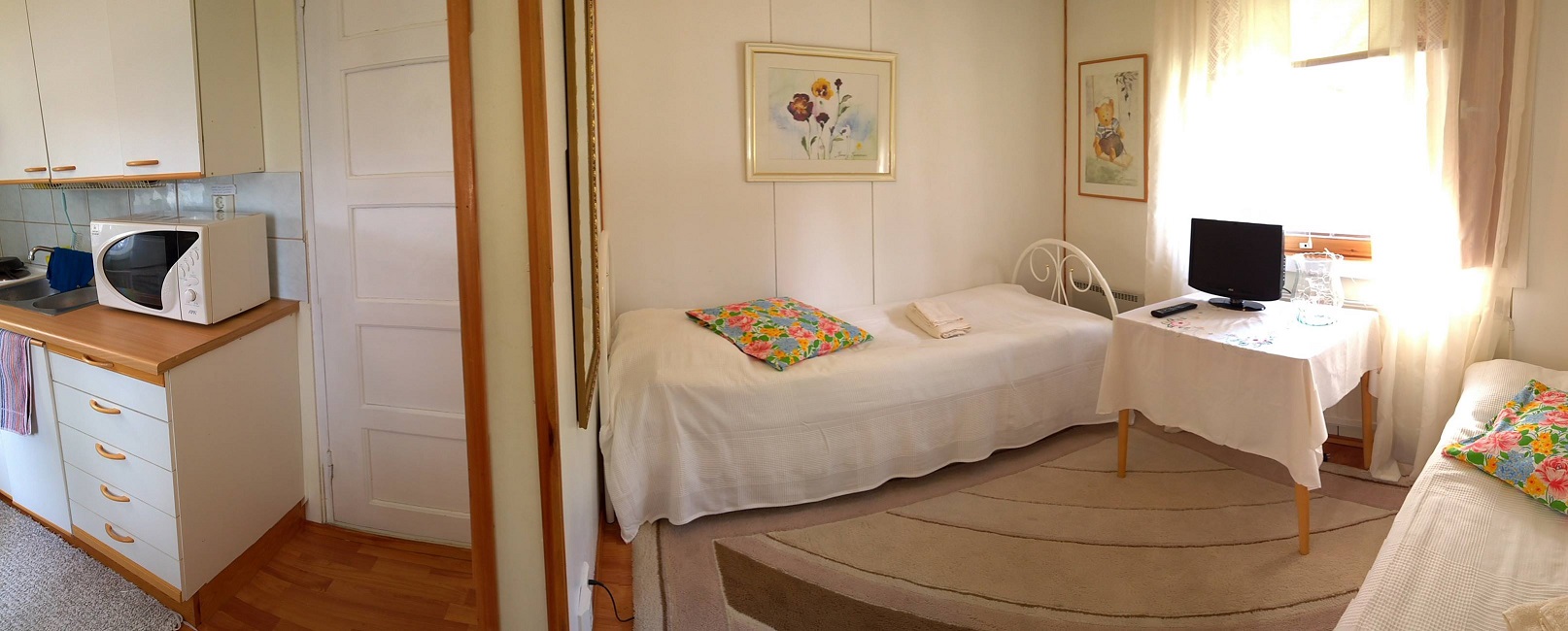 Culture and entertainment ancient estate At Pekka's" provides accommodation and festive services in the center of Haapavesi.
We suggest immersing into the romantic ancient atmosphere; enjoy the comfort of our rooms and unforgettable cuisine.
You can book a fully-equipped comfortable room at the estate for 2 people in an ancient wooden house. In summer there are rooms for 2 and 4 persons at the following prices:
Single - 50€
Double - 90€
Extra bed - 25€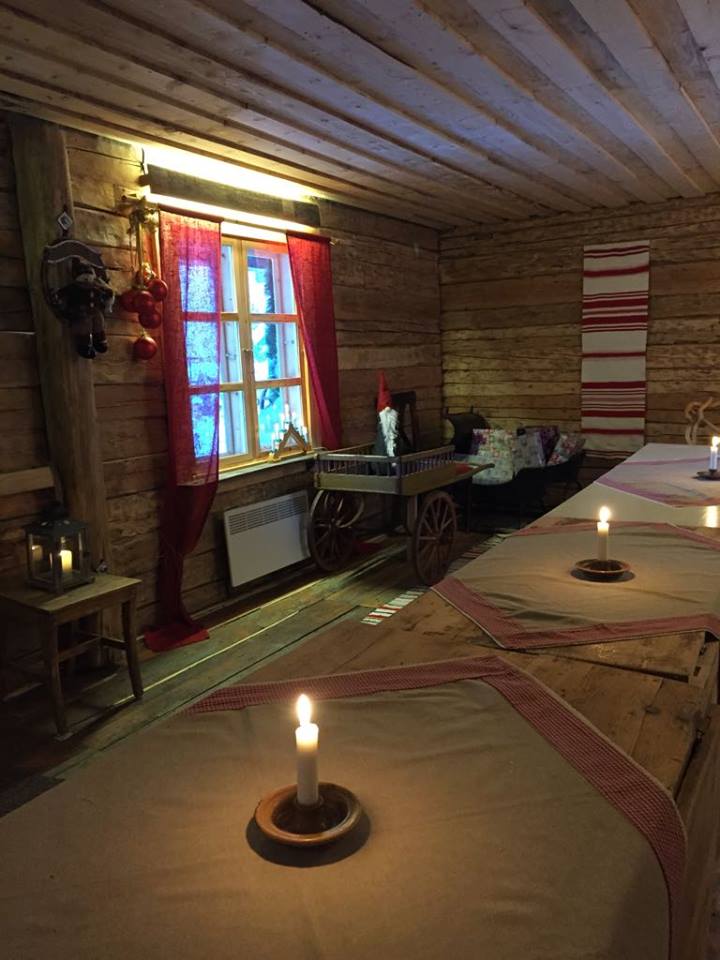 On the estate grounds you can find parking for caravans and trailers. All the offered services and accommodation options are within walking distance. We can easily accommodate a group of 10 people in summer. For the benefit of our guests, the accommodation price includes free visits to the swimming pool, sauna and gym.
The estate grounds are prepared for visitors and tourists:
DIDNING ROOM for 40 seats, traditional Finnish cuisine a la carte
PRIVATE MUSEUM, with a collection of string instruments made by the estate owner
ANCIENT PEASANT HOUSE in the traditional Finnish style with peasant household objects. Thematic programs are held here, leisure evenings and crafts master classes. The program is lead by the craftsman in making string musical instruments.
Contact information: Marjatta and Pekka Suihkonen
tel. +358451306466, +358401927755
Find us in Facebook: Kulttuurikartano Pekan Pirtit
Address:  Urheilutie 53, 86600 Haapavesi
Rustinanhovi Manor
Corporate parties, family events, Christmas traditional, thematic evenings, as well as meetings and training seminars. Services organizing banquets at home are very popular. You don't need to worry about either cooking or laying the festive table, nor about cleaning afterwards. Convenient, tasty, good and at a moderate price – that's the motto of the businessman Ruustinanhovi.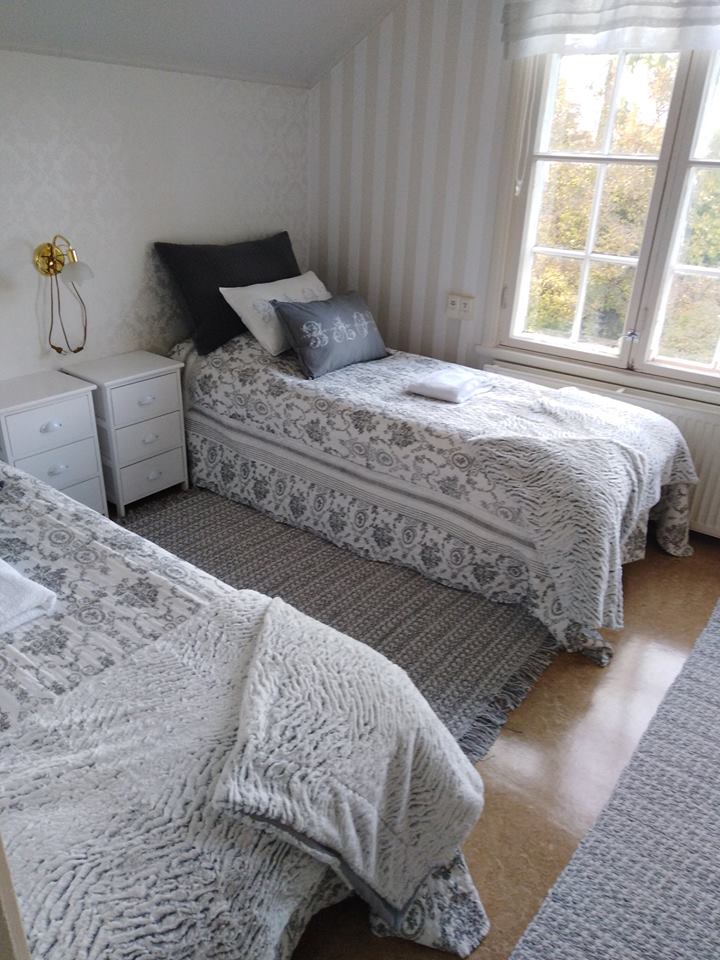 The businessman and the welcoming hostess Satu Lundberg with her 20-year professional experience are famous for their culinary art, there is always a rich table laid with refined dishes for the guests of the manor. You will be offered different versions of the standard menu or we can make a special menu for you. The prices vary depending on the number of dishes and used ingredients, 25-35€ /person.
The manor is a two-storey house built in 1910 in the modern Jugendstil designed by the first Finnish female architect Vivi Lenn. The history of the manor is fascinating, the first housewives of Finland used to study here 100 years ago. The manor was used as a boarding school for maidens who learned religious obedience, prudence, and handiwork; they also milked cows, worked in the garden and did other physical work.
The impressive history of the manor keeps many secrets and interesting facts. The garden around the manor creates an unusual atmosphere for your event!
Contact information:
Satu Lundberg
+358 405213508
http://juhlapalveluruustinnanhovi.com
Address:
Kytökyläntie 260
86600 Haapavesi
Pikkumehta Farm
Enjoy village hospitality at the Pikkumehta Farm.
Here you can meet the animals of a traditional farm, learn about everyday life of farmers and get real pleasure from peaceful and uneventful village life, clean air, silence of the home atmosphere, closeness to nature and new impressions from learning about local traditions.
Taking care of and feeding animals at the farm is a great opportunity of an unusual entertainment for children and leisure for adults. At present we have: goats, sheep, calves, pigs, chickens, turkey, ponies, horses, cats and dogs.
We can also organize exclusive hiking trips for our guests, rowing and canoeing trips, and master classes in outdoor cooking. You can enjoy unique routes with a professional instructor guide.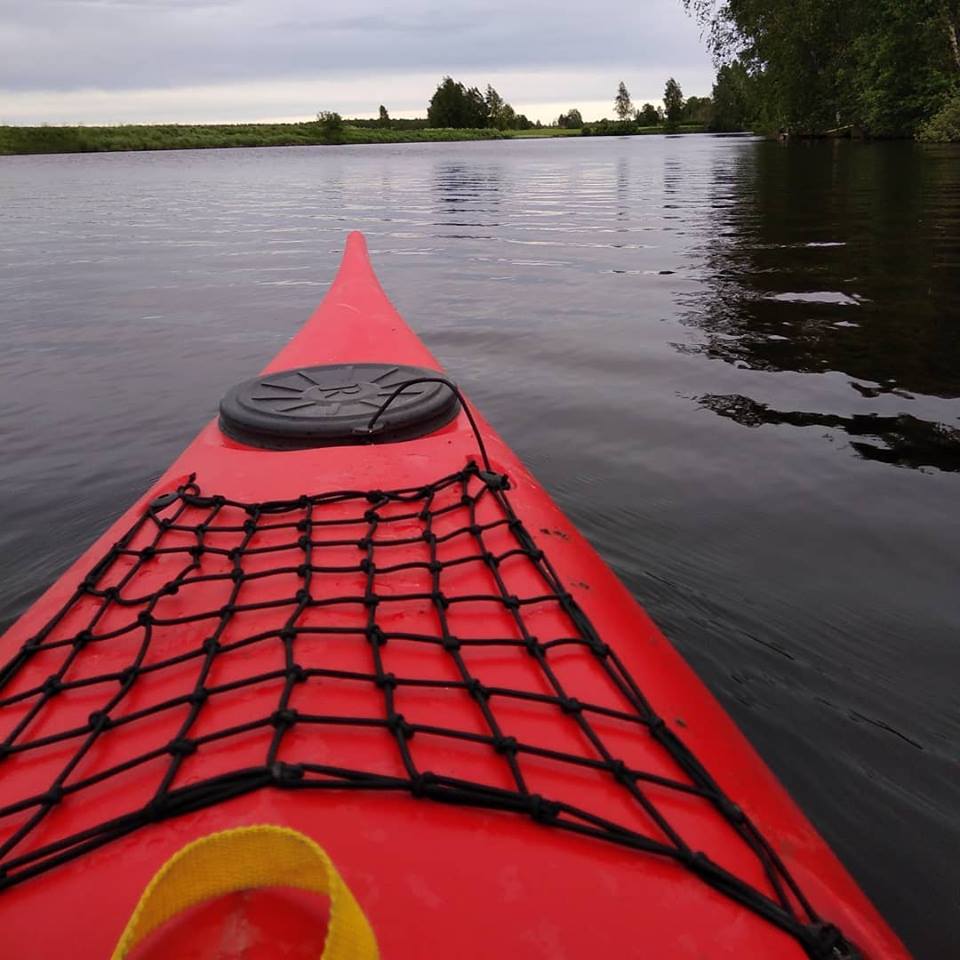 Our prices will be a surprise for you:
Getting to know the farm and its inhabitants:
Adults - 8€ 
Children, students, pensioners - 5€
Rowing and canoeing trips - 20€/person.
Outdoor cooking master class and exclusive guided tour - 20€/person.
Quiet and joyful stay at our farm completely restores your body forces and saturates your soul.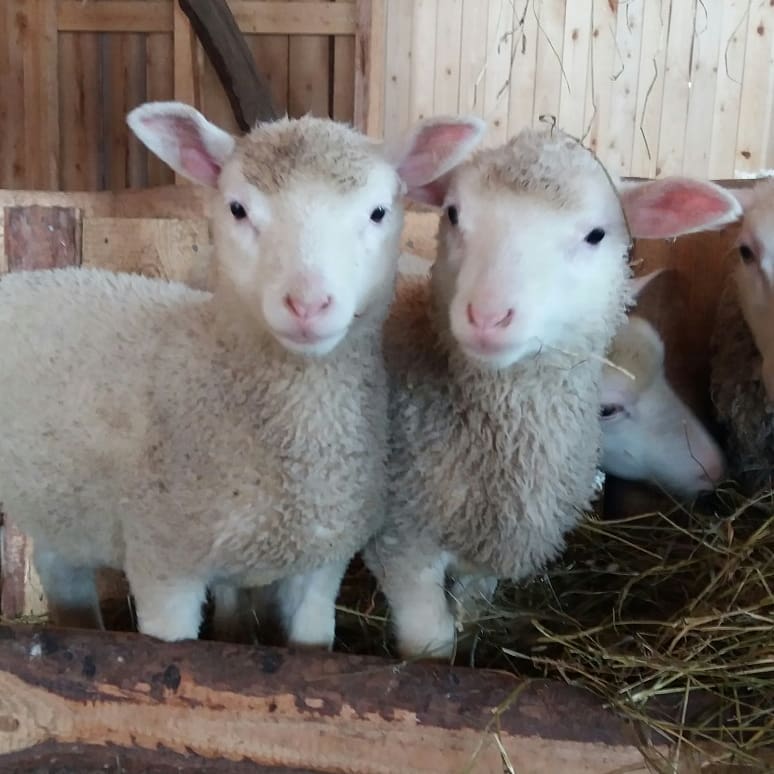 Contact information:
Pikkumehtä
Asta Jauhiainen
Kärsämäentie 1732
86600 Haapavesi
Hostess Asta Jauhiainen tel. +358 44 355 5557 e-mail: jauhiainenasta@gmail.com
https://pikkumehta.webnode.fi/yhteystiedot
Cafes and Restaurants
Confectionary cafe "Häggman", - bread, pastries, cakes and patisserie. A cozy cafe, comfortable surroundings, full-flavored coffee – spend your time in bliss!
Open 10-17 on weekdays, on Saturday - till 14.00.
Restaurant "Opinpuu", which means"the tree of knowledge" in translation is situated in the building of the professional college at the address: Teollisuustie 2. Here you can get a top-class service; waiters are students of the food and restaurant service department who will offer you a menu of professionally cooked delicious dishes. Open on weekdays from 10.30 to 13.00.
Haapakannel hotel Restaurant offers buffet lunches on weekdays from 10.00 to 14.00. Various dishes. Also banquets, events, meetings and seminars.
Restaurant "Kartanon tähti". Rich buffet, variety of dishes of different nationalities. Open daily from 10.00 to 15.00
Pub Marjuska open daily in the evening and at night.

HAAPAVESI

TÄHTELÄNKUJA 1 (CITY HALL)
86601 HAAPAVESI
FINLAND

TELEPHONE: +358 447591300


INFO EMAIL: NEUVONTA@HAAPAVESI.FI

Our brochure


FACEBOOK